The Buzz Rooms
is a boutique viewing facility in Salford Quays, Manchester.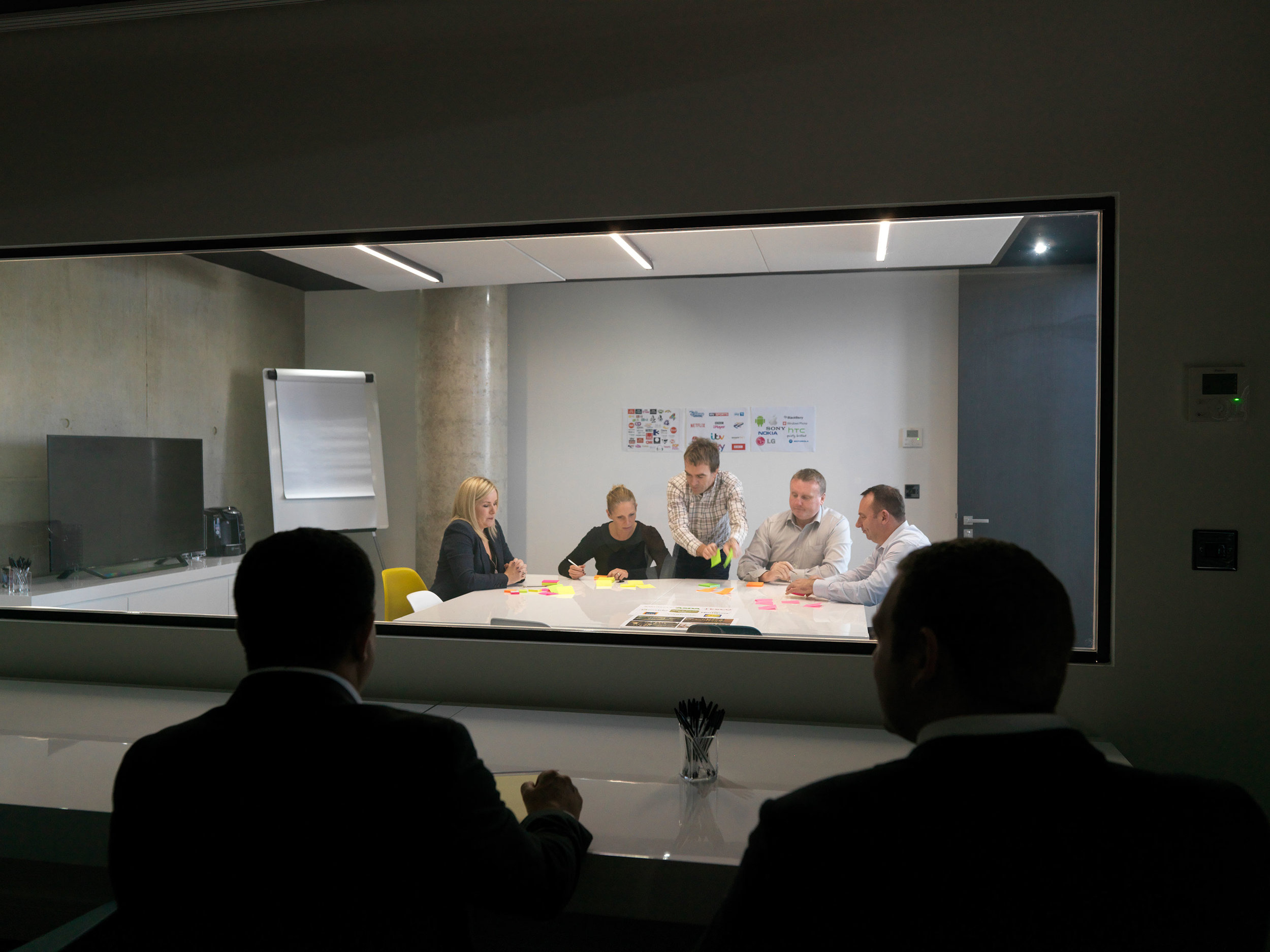 The Buzz Rooms is a stunning, boutique viewing facility in Salford Quays, Manchester. We provide a modern facility specifically designed to promote open discussion to enable your research needs.
We have one studio which allows us to offer you exclusive use of our facility including the reception area, focus group room, client viewing room and break out areas. In addition we have plenty of outside space with lots of free parking right outside the door and we are a two minute walk from the Exchange Quay tram stop.
Whether you are looking for a space to host focus groups, a meeting facility or to run small training sessions The Buzz Rooms is designed to facilitate open communication in a relaxed and comfortable environment.
We understand just how important it is to ensure that your clients and respondents feel at ease from the outset, our welcoming reception area has been designed with this in mind. Our fabulous hosts are on hand to cater for your every need and having worked with a number of research agencies we have designed The Buzz Rooms to make sure your experience with us is one you will want to repeat.
Respondents Room
Clients Room
Meeting Rooms